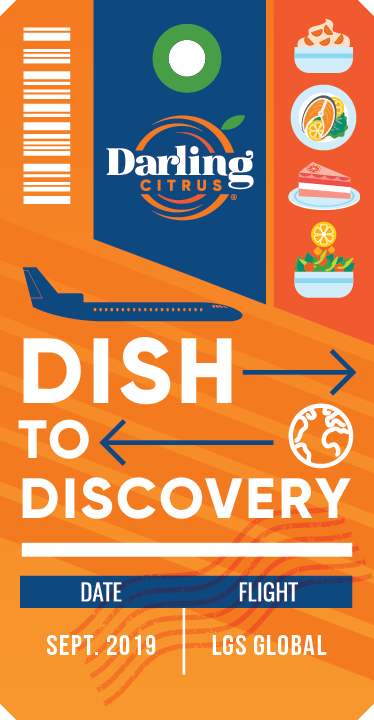 September 24, 2019 | By: The Darling Dish
Hey Darling Dish Friends!
We're so excited to announce the launch of our latest promotion, Dish to Discovery, set to launch THIS Friday! Over the next 6 weeks, we're taking you along as we highlight the beautiful locations that bring you delicious Darling Citrus© all year round! Follow along for exclusive new exotic recipes featuring citrus flavors as well as weekly prizes. To help you explore a new corner of the world, we're giving away monthly subscription boxes that send food and goods from around the world straight to your door!