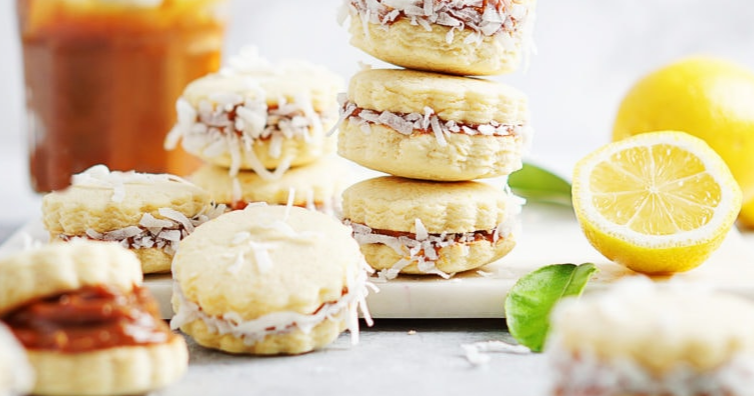 July 10, 2019 | By: The Darling Dish
Hola and welcome! I'm Ana Frias, the creator of Muy Delish where I share my sometimes healthy, sometimes indulgent, but always a delicious collection of recipes. I'm devoted to maintaining a healthy lifestyle but believe that no foods are off limits if eaten in moderation. I'm a mother of two boys, a wife to one and live in Surprise Arizona, a Phoenix suburb.
These irresistible Alfajores are a soft, sweet and crumbly shortbread sandwich cookies filled with dulce de leche. A very popular recipe across Latin America but specifically Argentina.