A Trip to Chile to Visit Our Citrus Groves
Given that the country is home both to the world's longest coastline AND one of the world's longest mountain ranges, it's no surprise that Lonely Planet named Chile the top travel destination for 2018. Luckily for us, we can testify to Chile's beauty first hand after a recent visit to our Chilean citrus groves.

Surrounded by the stunning Andes Mountains to the east, the Pacific Ocean to the west, the vast desert to the north, and the wild Patagonia to the south, these groves are located in one of the most inspiring landscapes in the world! Chilean Citrus is grown in the north--near Ovalle and La Serena--through the region near Rancagua. Valparaiso and Santiago are currently the largest growing area in the country. The surrounding area has a climate much like the Mediterranean, characterized by hot summers, mild winters and lots of moisture, which is the ideal climate for growing fruits like clementines, mandarins and grapes.

To share just a small piece of this stunning scenery with you, we've included several photos from our trip, as well as travel tips and insights, for any of you who might be dreaming of someday visiting Chile yourselves!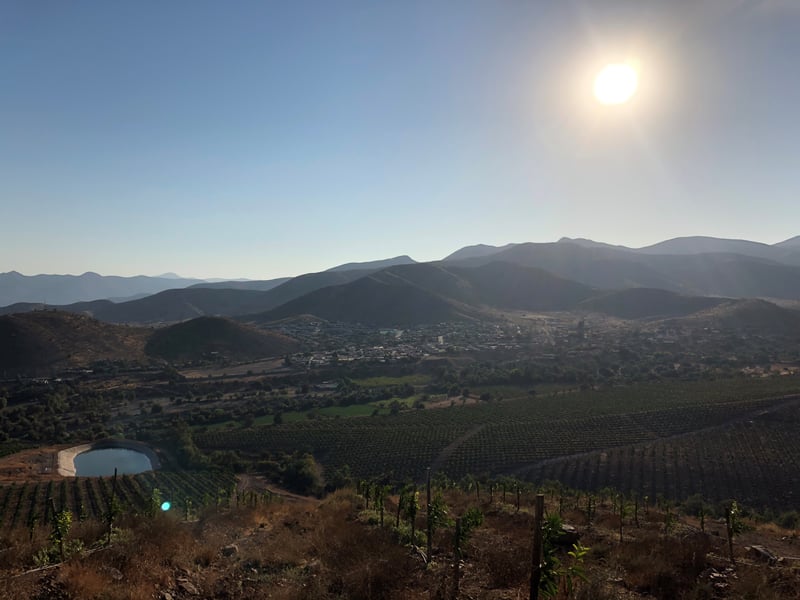 The view from our Ovalle groves - isn't it stunning?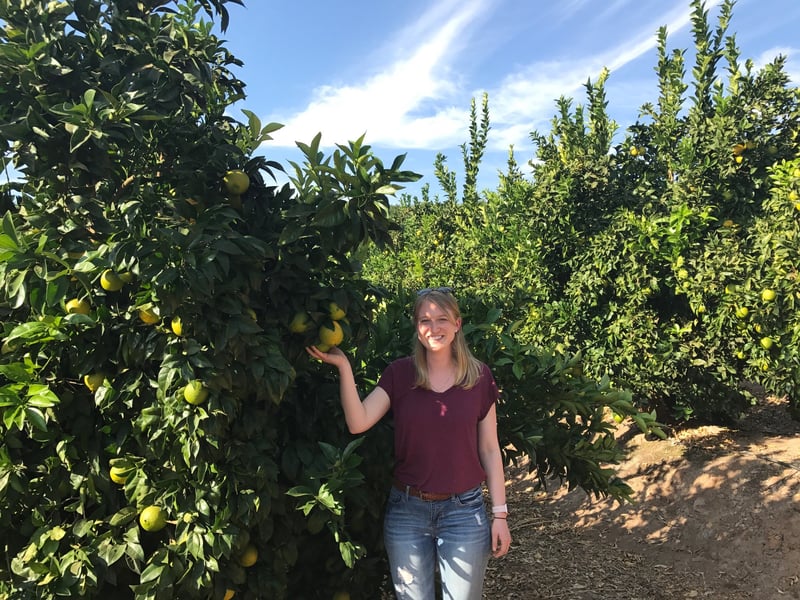 We see fruit day in and day out, but we still can't help but admire what we've got growing right now! Did you know that it can take a full 4 years for orange trees to begin bearing fruit?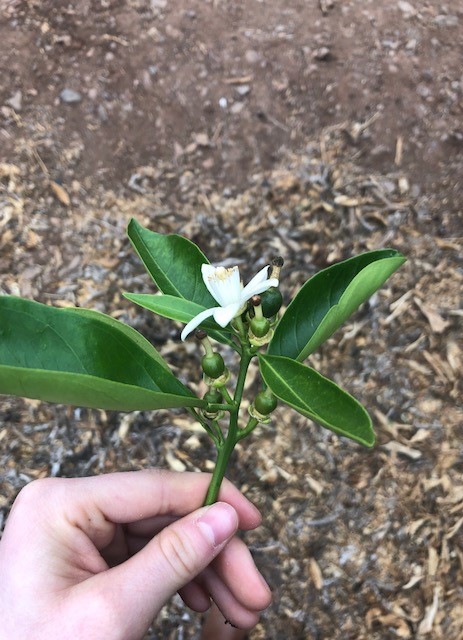 This little blossom will grow into an orange someday!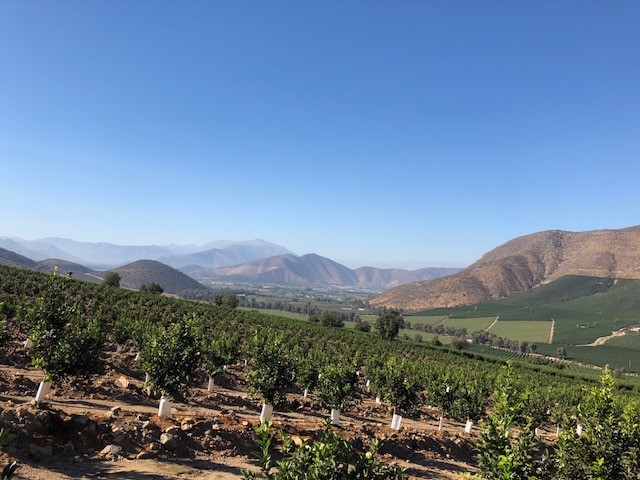 A closer look at the citrus growing among the mountains--there sure are worse places to spend your days, wouldn't you say?
If you're thinking of traveling to Chile, here are a few insider tips for making your trip even more special:
Chile's weather can change drastically from region to region. Keep in mind that the northern part of Chile is a desert, but in the south you have Patagonia, which is much cooler. Be sure to pack lots of layers and to plan for some highs AND lows, especially if you are traveling beyond just the Santiago region!
Chileans eat much later than many Americans are used to. In New York, it's pretty typically to grab lunch as early as 11:00 am and then to eat dinner at 6:00 pm, but not in Chile! Much like in many places in Europe, many of the restaurants don't even open for lunch until 1:00 pm. Make sure to eat a filling breakfast if you're used to early lunches!
Chile boasts great seafood, and is especially famous for Congrio (Conger), Machas a la parmesana (Razor clams with parmesan cheese), Locos (abalone) and sea urchins. Make sure you give these a try!
Know a little Spanish? It should be easy enough to find your way around, but you may need to ask for locals to speak slowly due to an unfamiliar Chilean accent!
When it comes to figuring out where to spend time in Chile, know that there is plenty to see from the ocean to the mountains. San Pedro de Atacama is in the northern limit and is a must see. The diverse landscapes of this place, which is located on top of a plateau, include views of volcanoes, geysers, deserts and hot springs. In Santiago there is a city tour that explains the history and culture of Chile. Along with sightseeing there are many fun activities in Chile that one may do. These activities include fly fishing, trekking, mountain biking and rafting in the southern Chile along the volcano and lake areas, one popular area being Torres del Paine in the southern limit of Chile.
If you're visiting Chile in the winter, make sure you consider going skiing! Chile is home to many high-altitude ski resorts with great (ski-quality!) snow in winter.
Have you traveled to Chile? We'd love to hear your tips for our next visit to the groves! And of course, if you have any questions about how we grow Chilean Citrus, we're always here to give you the 411!